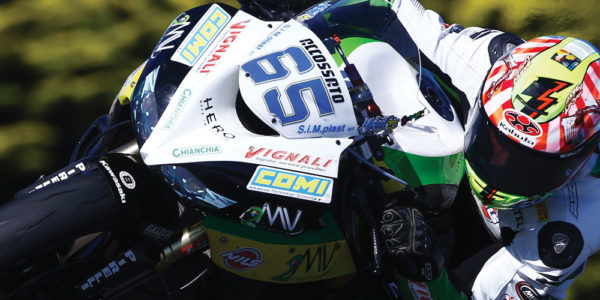 Separation between Canducci and Go Eleven
The Go Eleven team and the rider Michael Canducci announce that the collaboration for the Supersport 600 World Championship has been concluded consensually by both parties.
The team wants to thank Michael and all his staff for the professionalism and seriousness demonstrated, wishing him a future full of successes.
Canducci Michael #65:
I thank the team, meaning all the people who worked with me, managers, technicians and collaborators, for their hard work.
Together we also faced many difficulties, but for me this experience represented a path of professional evolution. I wish to the whole team a future of great satisfaction.
Denis Sacchetti (team manager):
Going back to last November we would have made the same choice, Michael remains one of the Italian riders with the biggest potential and we are sorry that this marriage did not work.
Given the results of the last races it would have been useless to continue, the situation that was not very advantageous for both. I hope that Michael can find a bike to continue his season, quickly find competitiveness and get the satisfaction the him deserves.