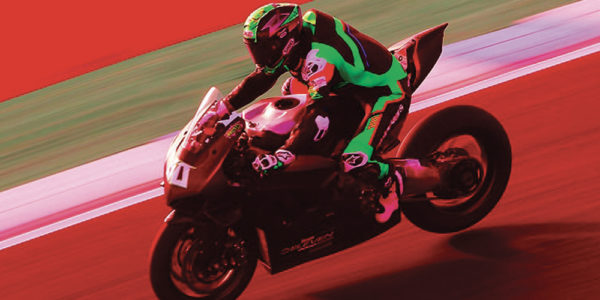 Test ended, next stop Phillip Island!
Go Eleven concludes the 4 days of winter test scheduled between Spain and Portugal! Now everything is ready to leave for Australia, where the last two days of official WorldSBK tests and then the race will take place, in the landscape of Phillip Island.
The pre-season period is always a source of doubts, concerns, but also a lot of curiosity and expectation for the upcoming season. The laptimes signed are true for half: all the teams try changes, adjustments, tyres that will then be put into practice only from the first Round!
The two days at the Autodromo do Algarve of Portimao just ended was crucial for Team Go Eleven, which brought new solutions on the track to stem the difficulties encountered in Jerez last week, trying to collect as much data as possible to be prepared in the best possible way for the beginning of the championship. The area where we most focused the work the rear; there Eugene still lacks the necessary feeling, while he is definitely comfortable with the front. Despite this, thanks to the excellent teamwork, on the second day, Laverty considerably improved his lap time, even though he only rode in the morning! Our technicians are working night and day to solve every single detail in the fastest possible time, trying to perfectly match the Ducati V4-R to the asphalt of every track, collecting all the positive feedbacks told by our rider. We are confident that we will arrive in Australia ready to fight the whole WorldSBK grid!
Moreover, these tests were very useful to strengthen the harmony between team, motorbike and rider. When you are faced with many new components it is never easy to make everything fit in the best way; but the exam is over, in the box you breathe confidence and fun without forgetting the great awareness towards the challenge we are going to meet!
Now it's time to prepare the flight cases and send them all to Phillip Island. An unbelievable and prestigious place, hosting, as usual, the opening of the World Superbike! Team Go Eleven, all the supporters and fans of this wonderful sport can not wait the official start of this amazing adventure!
Denis Sacchetti (team manager):
"If in Jerez we did a shakedown, we know the working group, the bike and adapt this to the rider, Portimao was useful to know the reactions of the bike following the different set up adjustments. Unfortunately, the time is still short and we still have a lot to discover of this V4-R, but we are happy with the great work done by the team, and the information gathered, which we will elaborate in detail, trying to bring solutions to improve the behavior of the bike already at Phillip Island. In the box and on the track, Eugene is really professional, he manages to create a beautiful work atmosphere and we are all excited to work with him! "
Eugene Laverty (rider):
"Portimao was a difficult test! The track there compared with Jerez has got more bumps and the asphalt is more slippery, so I expected we could struggle a little bit. We made a lot of progress from the beginning, but still honestly it's not enough. We need to improve because the performance is not so fast: to make a 1.43.9 lap time is a few seconds slower than the other riders did in the morning. We know the area we need to work and we need to improve the rear grip of the bike. That's going to be the focus of the final test in Phillip Island before the season begins. I'm very happy with how Team Go Eleven are working: everybody is pushing hard and now we need to push for a better performance!"