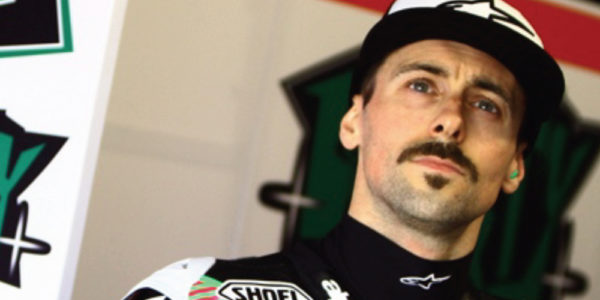 Pre-season tests are over; now… let's the season starts!
The last pre-season tests are over… from now on it will be a race time, the run-up for the 2019 world title starts! The official tests just ended have reserved pleasant surprises, which increase the suspense and the interest about the beginning of the championship!
Team Go Eleven went on track in the two days pre-race with an experimental configuration trying to understand the feedback of his Ducati V4-R on this beautiful and particular track. Several components arrived only on Sunday night and the guys of the team worked almost continuously to make everything fit perfectly.
On Monday, Eugene did many laps, testing many different solutions, and constantly improving his time with used tires. The work of the team focused mainly on chattering, very annoying problem while riding, and on the balance of the bike. The V4-R immediately gave a lot of confidence to the rider and the information he collected was fundamental for the team, who worked until late at night to make the changes planned.
On Tuesday, the keeptimer showed off the goodness of the work done on the first day of testing; Eugene improved the race pace and managed to set a good lap time, stopping the lap time on 1.31.986 just 1.6 seconds from the first! Unfortunately, however, the whole test program could not be completed because of a technical problem, which stopped him at the box in the afternoon.
Friday 22 February officially begins the first race weekend of the year, it's time to enter in race mode, trying to put together all the good things found in the tests, with eyes focused on the final goal!
Denis Sacchetti (Team Manager):
"For us it has been two very important days, we need to know this bike, but above all to make it fitting on Eugene. I must admit that he amazed me for his great professionalism and precision in transmitting and requesting the team what he needs. Unfortunately we had to stop the tests prematurely and we could not confirm the technical solutions found, but we are very confident for the race weekend. The V4-R has incredible potential. Our staff has done a great job and we are ready to start this challenge. "
Eugene Laverty (Rider):
"We have made progress during this final pre-season test and my team are working day and night to improve the bike for me. Unfortunately we were only able to make thirteen laps today before we suffered a technical problem and so our test was finished early. We need more time to be ready but nevertheless we will keep working hard to try to be ready for the first race of the season."