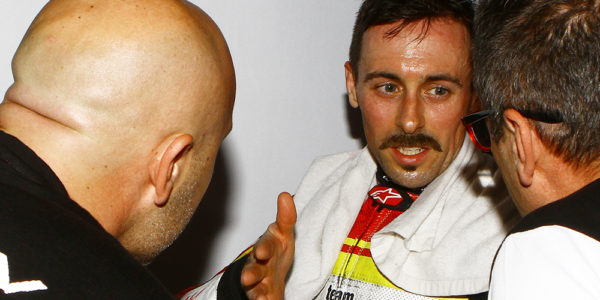 Impossible to be on track
We gave it all! We tried until the last second available, but it was not possible to start in Race 2.
The technicians tried to rebuild the bike through the night, destroyed after yesterday's violent impact, in time for the final race-day.
In Race 2 Eugene managed to line up on the grid, but a technical problem forced us to raise the white flag even before the green light came on.
It is a really frustrating situation, all the effort and work done so far has been erased in a few seconds by a banality; knowing to be competitive but returning from the Asian round without having been able to prove it burns inside all the members of Go Eleven.
We are happy to be able to work with Eugene, who has always shown the tranquility and coldness necessary in these delicate moments.
A special thanks must be given to the men of Ducati Corse, who have done their best to help us, expecting us even late into the night, in order to get Laverty back on track!
Unfortunately this race it was not possible … and it weighs.
The morale is raised by the performances shown on the track and by the important step forward made after only one race.
At Aragon, Round 3 we will be ready for any eventuality; Go Eleven arrives in Europe convinced of their own vehicles and of the excellent combination of motorcycle and rider available to the Team!