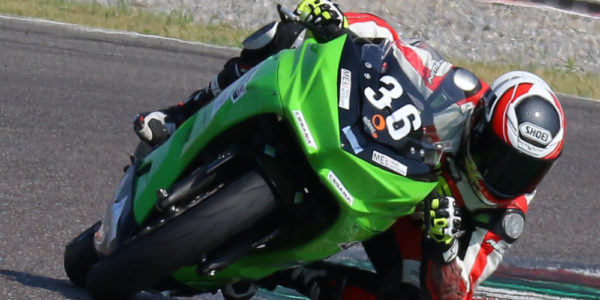 STEFANO RAINERI HAVE HIS DEBUT IN WORLDSSP 300
Winner of the Challenge Go Eleven, which takes place in the MotoEstate Trophy, Stefano Raineri has earned the chance to race in the World Supersport 300 at Magny-Cours!
So much determination and sacrifices have brought a great opportunity to this guy born in 1998. After several years in the Polini Cup and some races in the Italian Championship category 300, with a seventh place as best result, Stefano managed to win the Challenge Go Eleven 2019: the prize for his constancy and his speed will be the world wild card on the Magny-Cours circuit!
A unique opportunity that will allow the guy from Costa Massage to compete with the strongest and fastest riders of the world in the entry level category of the World Superbike Championship.
No expectation and no pressure on him; will have to try to have fun, hold back the excitement of the "first time" and fighting with the other 70 riders entered for the French Round!
A thank you for this opportunity and for the realization of the Go Eleven Challenge goes to the MotoEstate Trophy promoters, who, supporting this formula, allow every year to a young promise to appear at the WorldSBK Championship containing costs for families and management problems. Same bike, same opportunities and lots of gasss; so Stefano has earned his chance to race in the World Supersport 300 at Magny-Cours!
Good luck, Stefano!
Stefano Raineri (Rider):
"I am very happy about this opportunity offered to me, I hope to do well and to show my talent! I expect and hope to be competitive and to be comfortable with Team Go Eleven. For me it will be all new, it is the first time in the WorldSSP 300 and at Magny-Cours. The Challenge Go Eleven championship was very constructive and helped me grow both as a rider and as a person, now I expect the debut in the World Championship, I will give 100% to get a good result and I will enjoy this opportunity until the last lap! "
Ramello Elia