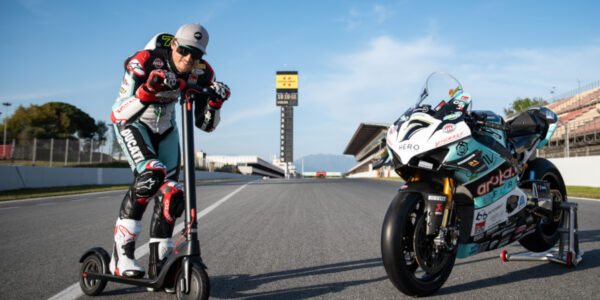 4MOTO SIGN AN AGREEMENT WITH GO ELEVEN!
Team Go Eleven and www.4moto.it sign an agreement for the 2021 season!
4Moto.it is an e-commerce platform active on the internet since November 2008 and is focused on the two-wheeled sports world. E-commerce offers an instant payment service with PayPal and ships throughout Italy in 2-3 working days. Finally, the platform is supported by a team of professional motorcycling enthusiasts, always ready to offer direct customer support. On 4Moto you can buy products from both national and international brands, as well as the amazing electric scooters used by the Go Eleven Team in the Superbike World Championship!
The same Bruno Sandrini CEO of SH Service and owner of the site feels enthusiastic and extremely proud for the agreement reached: "The Go Eleven team is an excellence and an extremely positive example in the Superbike championship, making us participate of their 2021 season, together with Chaz Davies means a huge pride for the whole 4Moto staff. We can't wait to start!"