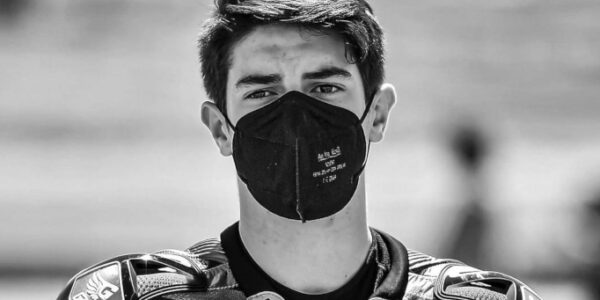 TODAY ACTIVITIES ARE CANCELLED DUE TO THE PREMATURE DEATH OF THE RIDER DEAN BERTA VINALES DURING WORLDSSP 300 RACE!
On days like these there isn't much to say; the young rider, just fifteen years old, Dean Berta Vinales, racing in the WorldSSP 300 category, passed away following a tragic incident at the Jerez de la Frontera circuit. All activities on the track have been suspended. The Go Eleven Team, in all its members, gathers around the loved ones, the team and the riders involved in the crash, offer their most sincere condolences. This is the sport we love; it gives you everything and takes everything away in just one second, but losing the life in this way, so soon, is unfair.
RIDE IN PEACE DEAN!
Team Go Eleven will keep you updated on the schedule of the weekend as soon as there are updates.
Loris Baz (Rider): 
"I have no words, I went from experiencing one of the most beautiful days of the year to experiencing the worst nightmare. The results today do not count for anything, I just want to send my thoughts and a hug to all his family, to Maverick, to Isaac, to his team. Rest in Peace!"
SATURDAY PICS (By Luca Gorini): CLICK HERE