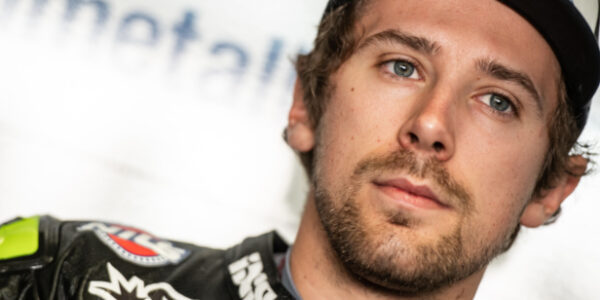 PHILIPP ÖTTL CONDITIONS WILL BE EVALUATED FRIDAY MORNING BEFORE FP 1!
Will Philipp Öttl be able to take part to the Phillip Island Round, the grand finale of the WorldSBK season? The Go Eleven Team and the Germa rider aren't sure yet after the crash suffered in Race1 at Mandalika. A first check carried out today postponed the decision until tomorrow, following the feedback that Philipp will have by performing some physical exercises. Consequently, if today evening, after his heart rate has increased, he does not suffer from dizziness, headaches or other pains, he will be able to take to the track and re-evaluated after the session; otherwise he will be declared unfit.
The three extra-European rounds are proving to be more complicated than expected, here in Australia it would be a real shame not to be able to end the season in the best possible way, but health comes first; the impact was strong, after the Superpole Race in Indonesia, Philipp had suffered some symptoms which forced him to undergo more in-depth analyses. In case he gets fit, he'll try to grit his teeth as hard as possible to bring home the weekend. Phillip Island is also a track that is well suited to the characteristics of rider number 5, and the Ducati V4-R also proved to have that something extra on the Australian track in the past.
In any case the Team will provide an update after tomorrow morning's exam!
Here are the times to follow the WorldSBK Round 12:
Here you can find the schedule for Round 12 WorldSBK (local time):
Friday 18-11-2022:
h 10.30-11.15, Supersport, Free Practice 1
h 11.30-12.15, Superbike, Free Practice 1
h 15.00-15.45, Supersport, Free Practice 2
h 16.00-16.45, Superbike, Free Practice 2
Saturday 19-11-2022:
h 10.50-11.20, Superbike, Free Practice 3
h 12.25-12.45, Supersport, Superpole,
h 13.10-13.25, Superbike, Superpole, 
h 14.30, Supersport, Race 1,
h 16.00, Superbike, Race 1, 
Sunday 20-11-2022:
h 10.30-10.45, Superbike, Warm up
h 10.55-11.10, Supersport, Warm up
h 13.00, Superbike, Superpole Race, 
h 14.30, Supersport, Race 2, diretta
h 6.00, Superbike, Race 2, diretta
Philipp Oettl (Rider):
"Till now I am not 100% sure to race! I feel quite ok ,today we had a medical check, but they to evaluate my conditions tomorrow morning before FP 1, and this night after some physical exercise. If I have no consequences, I will ready to ride in FP 1, and after FP 1 i will need another check. That's not the way I wanted to come to the last Thursday of the year, but after Mandalika's crash I felt something strange on Sunday there. Now I really hope to be ok and fit, I think this is a wonderful track and it can perfectly suits to my Ducati. I have never been here on a big bike, but in Mandalika we found our way back before the crash, we were fast and strong, so I think I can be competitive here, too!"