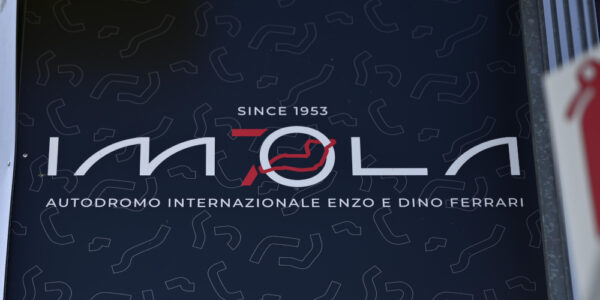 WELCOME BACK IMOLA, WE MISSED YOU!
Four years after its last appearance on the calendar, the Imola circuit returns to the WorldSBK calendar. On the banks of the Santerno you can breathe the motorsport, history is part of this circuit; the Superbike have always reached high peaks of spectators, almost 80,000 in 2019. An old-fashioned layout that guarantees entertainment and emotion.
In July, this weekend, the torrid heat will be the master; riders and insiders, bikes and tyres will all be affected, with almost 40 degrees expected. Philipp comes here at Imola for the first time in his career, tomorrow he will take full advantage of the free practice sessions to take the right lines and understand the secrets of what is a track that is difficult to interpret, with many ups and downs and almost blind turns. Fresh news from the Pre-Round, all the Ducatis on the grid were "castrated" by another 250 revs, in favor of Kawasaki; to be evaluated, therefore whether there will be substantial differences on the track. It is difficult for Go Eleven to make predictions for the home round, first we will have to evaluate the German rider's feeling with the circuit and the reaction of the Ducati V4-R. After Misano Philipp, together with the bike, showed a good step forward, so much so that at Donington the gap from the leaders was really narrow. It will be necessary to continue on the path undertaken.
Here are all the weekend times:
Friday 14-07-2023:
9.45-10.15, Supersport 300, Free Practice 1
10.30-11.15, Superbike, Free Practice 1, 
11.25-12.10, Supersport, Free Practice 1
14.15-14.45, Supersport 300, Free Practice 2
15.00-15.45, Superbike, Free Practice 2, 
16.00-16.45, Supersport, Free Practice 2
Saturday 15-07-2023:
9.00-9.30, Superbike, Free Practice 3
9.45-10.05, Supersport 300, Superpole,
10.25-10.45, Supersport, Superpole,
11.10-11.25, Superbike, Superpole, 
12.40, Supersport 300, Race 1,
14.00, Superbike, Race 1, 
15.15, Supersport, Race 1,
Sunday 16-07-2023:
9.00-9.15, Superbike, Warm up
9.25-9.40, Supersport, Warm up
9.50-10.05, Supersport 300, Warm up
11.00, Superbike, Superpole Race, 
12.30, Supersport, Race 2,
14.00, Superbike, Race 2, 
15.15, Supersport 300, Race 2,
Philipp Oettl (Rider):
"This weekend it will be a big challenge; temperatures are really hot here in Imola, and I need to learn the track as fast as possible, cause I have never been here before. I am curious about the track, it seems amazing riding the bicycle. Today I made some laps with Denis an my father to have an idea of the turns. I checked some footage from the past and I also checked all the datas with my crew, so I am optimistic for the weekend. It will be great if we can do similar things to Misano and Donington!"