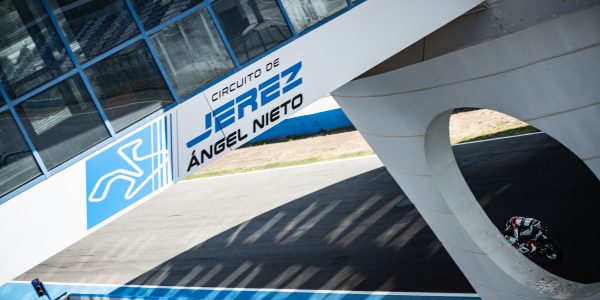 THE LAST DANCE; JEREZ DE LA FRONTERA HOSTS 2024 WORLDSBK GRAND FINALE!
Jerez de la Frontera, The Last Dance of the 2024 WorldSBK season, will be held where it all began in a cold test in January. Here is the first contact with the Ducati V4-R, here is the last act of a season full of emotions. The Andalusian circuit, which entered the calendar as a replacement for Argentina, will see the return of the WorldSBK one year after the last race held.
Complete layout, full of fast corners, always provided spectacular duels and battles until the last lap. Philipp has always shown good confidence in Jerez, so much so that he obtained Pole position in Supersport in the last edition held, winning the race in Moto 3 in 2018. He has never raced here with the V4-R, but the data collected in the tests will provide an excellent starting point. Pirelli will bring back the SCQ tyre, the super-soft qualifying tyre, together with the SCX in its original model and in its evolution. The weather variable will be decisive this weekend; the risk of rain is quite real, which could mix up the values on the track.
Jerez will also be Philipp Oettl's last race with Team Go Eleven; rider and team have the common goal of ending the two years they have raced together on a high note, gaining some further satisfaction and achieving a solid result!
Below are the times to follow WorldSBK Round 12:
Friday 27-10-2023:
9.30-10.15, Supersport, Free Practice 1
10.30-11.15, Superbike, Free Practice 1, 
13.00-13.45, Supersport, Free Practice 2
14.00-14.45, Superbike, Free Practice 2,
Saturday 28-10-2023:
9.00-9.30, Superbike, Free Practice 3
10.25-10.45, Supersport, Superpole,
11.10-11.25, Superbike, Superpole,
12.30, Supersport, Race 1,
14.00, Superbike, Race 1, 
Sunday 29-10-2023:
9.00-9.15, Superbike, Warm up
9.25-9.40, Supersport, Warm up
11.00, Superbike, Superpole Race, 
12.30, Supersport, Race 2,
14.00, Superbike, Race 2,
Philipp Oettl (Rider):
"It's the last race of the season, I think we have a good set-up from the last races, so I would like to keep working in the same way. I will enjoy this Round, i like the track, in the past I had some good results in Jerez. I got ready in this past weeks, had some training with the Supermoto, I am relaxed, I can't wait to be on track!"